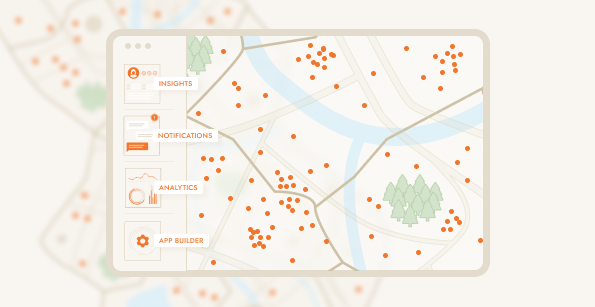 #1 location platform for telcos
Higher accuracy is required
With innovative technologies come new standards. Every release increases the required level of location accuracy.
At Intersec, we have the most comprehensive catalog of location technologies on the market, from 2G to 5G.
Fully compliant, our platform is easy to integrate into any architecture.
Our clients collect up to 5,000 location points per day, allowing them to unlock a variety of value-added use cases.
In full compliance with data privacy standards, our 5G-ready platform enables real-time telecom metadata extraction, processing, and reconciliation of unprecedented amounts of anonymized location records.
Most powerful geolocation at scale in real-time
Our location platform orchestrates mass and on-demand location techniques allowing you to achieve finer spatial or temporal precision, contextualized mobility insights, and full visibility: no more blind spots.
→ MEET REGULATORY COMPLIANCE
Emergency calls

Fraud detection

Police investigations
→ UNLOCK NEW REVENUES
Geoanalytics and TV-statistics

Location-based ads & contextual marketing

Alerting at scale & situational awareness

Advanced police investigations
"
The high level of expertise and experience of the Intersec professional services team enabled a smooth integration in record time. This success is a testament to the relevance of this partnership, where Intersec's expertise and ours work together in the best possible way. We look forward to continuing our collaboration.
"
Victor Fortes
IT Project Manager, O₂ Telefónica Germany
"
Intersec's strength lies in the modularity of the platform on which we can plug various modules, depending on use cases. Its fast data foundation collects an incredible number of insights.
"
Arnauld Blondet
Innovation VP, Orange
"
We were attracted by the completeness of Intersec's solution, by its experience in delivering messages on a very large scale depending on the real-time location of recipients, and by the willingness of its teams to keep this solution at the cutting edge of technology over the years to come
"
Romain Moutard
Director of Projects at the French Ministry of the Interior (DNUM)
1B
People and devices connected to our solutions
97%
International clients
40%+
Annual revenue growth
25+
Nationalities represented among our staff
Visit this page to know more about location data.