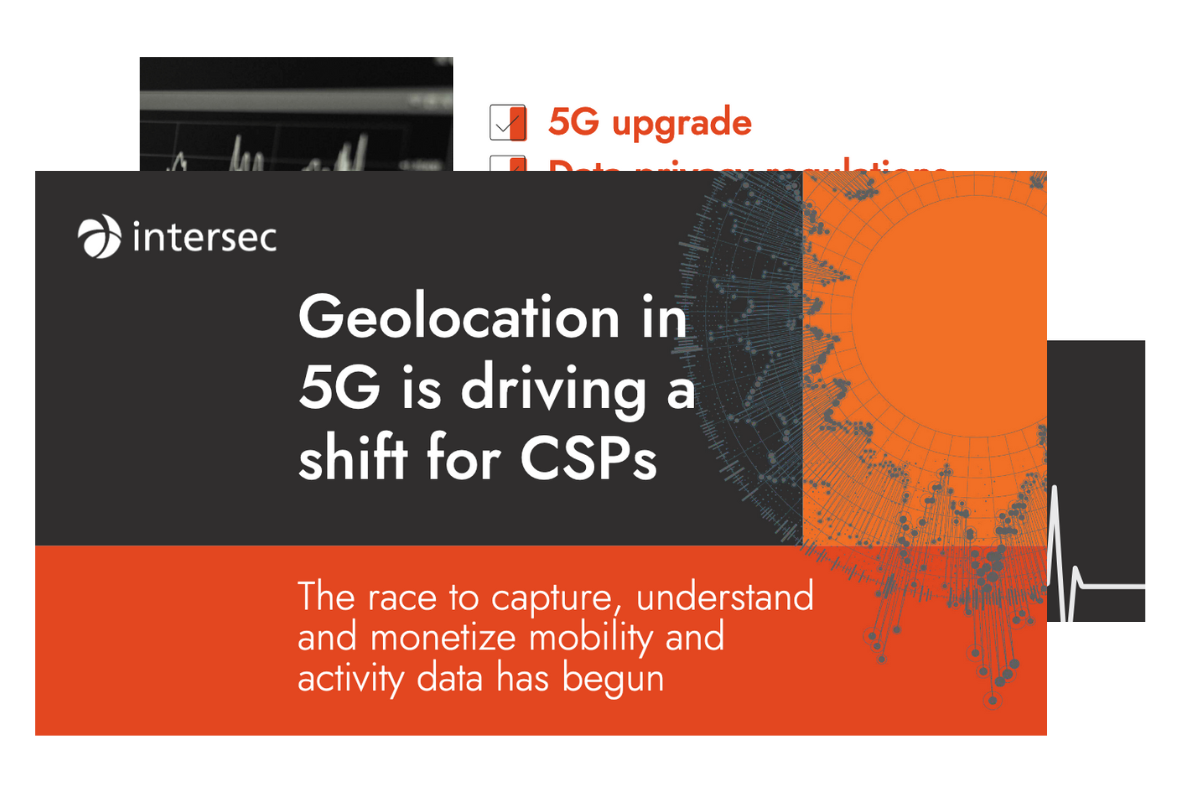 link
E-book -

Geolocation in 5G is driving a shift for CSPs
As 5G devices and networks start to roll out, we hear a great deal about the unique position of CSPs to provide the best source of location data. With the wealth of data they collect from their subscribers, they can sell data services to much bigger markets. Intersec offers an equipment vendor-agnostic platform for all geolocated needs. Our scalable and future-proof platform allows CSPs to Unlock monetization opportunities with existing use cases and more. Read further in the below presentation.
The race to capture, understand and monetize mobility and activity data has begun.
Visit this page to know more about location data.