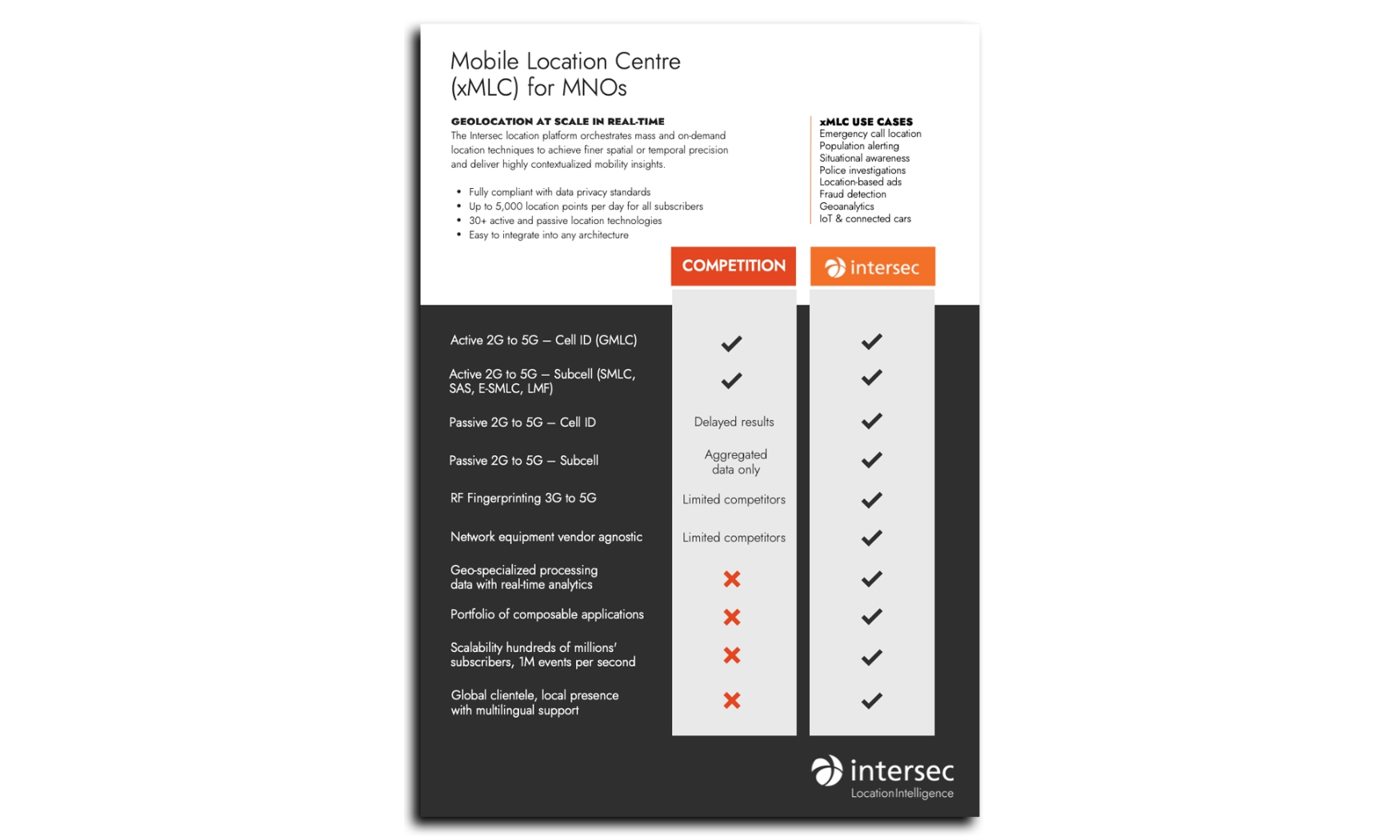 Comparison sheet - xMLC
How to select a Mobile Location Centre (MLC)?
We understand that choosing the right xMLC solution is a critical decision that can significantly impact your business. By choosing Intersec, you gain not only a state-of-the-art xMLC solution but also a reliable partner committed to your success.
Our comparison sheet serves as a resource for MNOs seeking to make informed decisions when selecting an xMLC solution.
By highlighting the unique strengths and advantages of our xMLC solution, we aim to assist MNOs in finding the perfect fit for their operational requirements and business goals.
Locate any mobile device at any time
With Intersec, accurately locate any mobile device at any time without the need for an internet connection or an app download provided the mobile device is connected to its mobile carrier.
Fully compliant

Easy to integrate

On-demand & mass location techniques

Up to 5,000 location points per subscriber day
In full compliance with data privacy standards, our location platform enables real-time telecom metadata extraction, processing, and reconciliation of unprecedented amounts of anonymized location records.
Visit this page to know more about location data.