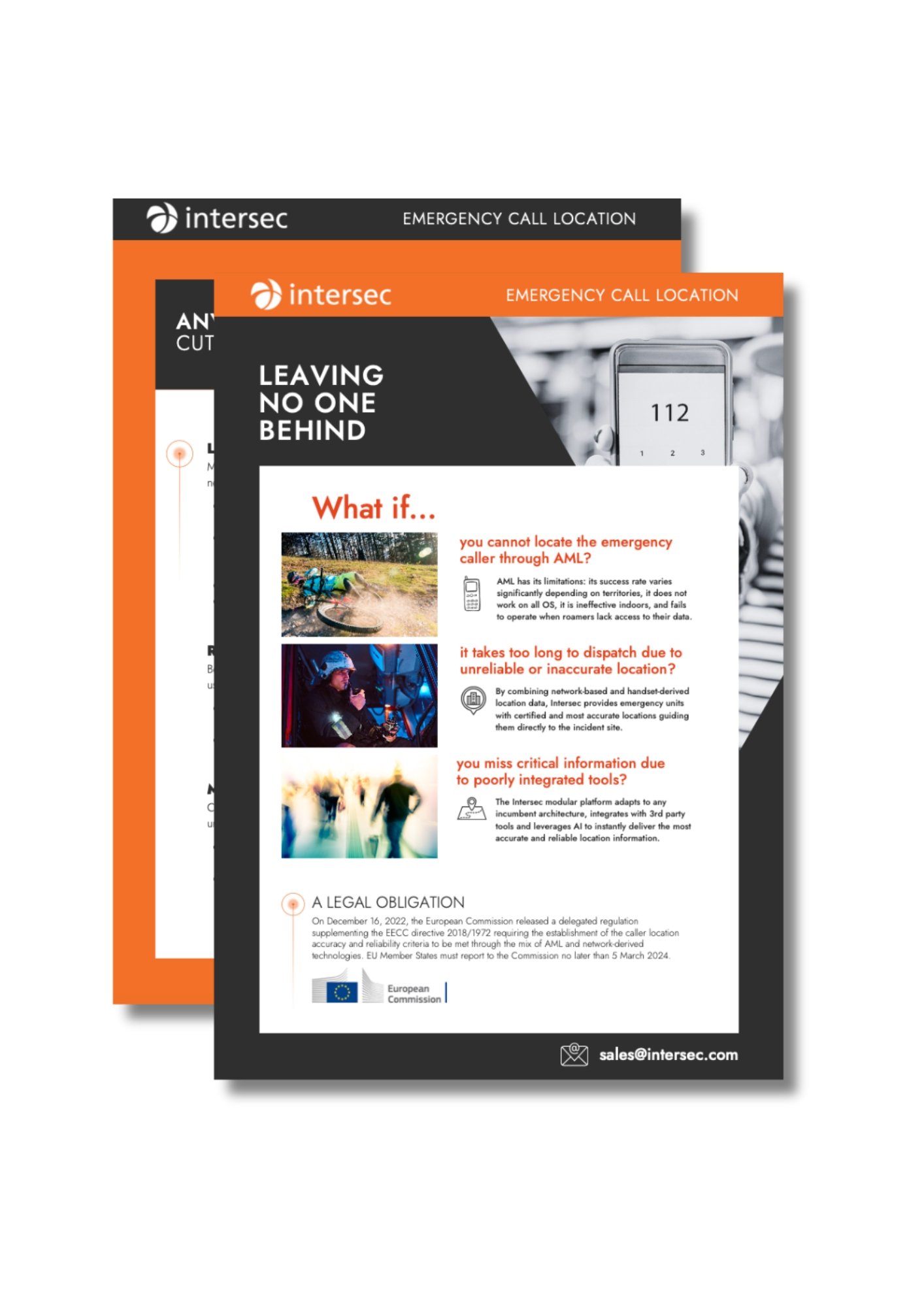 link
Anytime. Anywhere. Any device.
Cut down emergency response time and leave no one behind:
Locate anyone precisely by combining network-based and device-derived location data.
Route the location accurately using the mobile network cell cartography.
Cut down the response time of the emergency units to the exact site of the incident.