---
Whitepaper
Citizens security mobile location data can do much more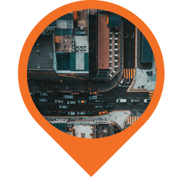 In a world of increasing threats, the preventive and responsive capabilities of national security bodies regarding manmade disasters are challenged daily. Government agencies increasingly collaborate with private industries in the development of innovative technologies to better protect the populations, while taking into account local privacy regulations.
In this whitepaper, discover he possibilities and limitations offered by 3GPP standards on geolocation, the interest of passive collection and examples of innovative security use cases.
Fill out the form to get your whitepaper!